Location/Contact:
10th Floor, Iidabashi Central Plaza 1-1, Kagura-gashi, Shinjuku-ku, Tokyo162-0823
TEL: +81-(0)3-3235-1171
FAX: +81-(0)3-3235-0050
E-mail: center@tvac.or.jp
*Please e-mail to us first since the availability of English speaking staff as well as his/her capacity to answer the inquiry may be limited, depending on time and contents.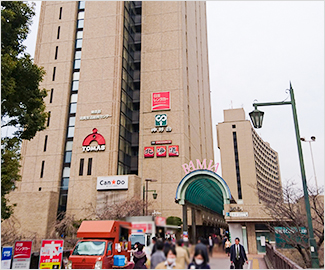 Business Hours:
Tuesday thru Saturday: 9:00-21:00 and Sunday: 9:00-17:00
※Not open on Mondays, National holidays and Year end/New Year beginning holidays
Transportation:
To come from JR Sobu-line Iidabashi station:
Get off Sobu-line (yellow) at Iidabashi station,
TVAC office will be some 3 minutes away from West Exit (西口) and/or East Exit(東口) of the JR Iidabashi station.
An elevator is only located at the East Exit
To come from Iidabashi station of various Subway Lines;
Get off at Iidabashi station of any of the following subway lines:
Tozai line, Nanboku-Line, Yurakucho-Line, and Oedo-Line.
Exit Number B2b is directly connected to the 1st floor of Iidabashi Central Plaza, where TVAC office is located on the 10th floor.
In case you need to use the elevator, you need to ask for assistance from the staff of subway lines at the ticket gate area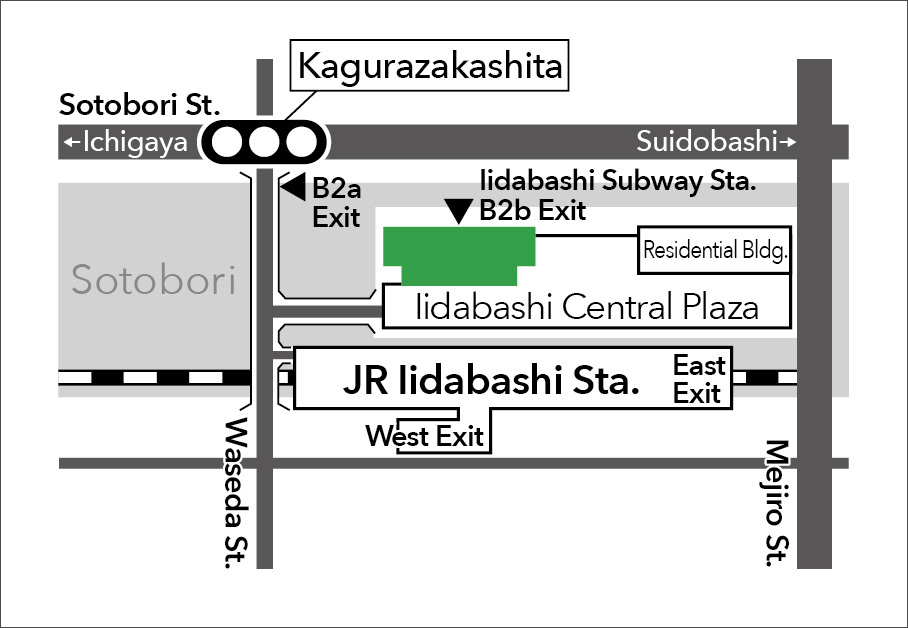 Look for activities to "Participate" in;
You can browse the Data Base info of the TVAC Web site.
To see Only the Events/Activities which can be accessible in English → click here
To see all the information in Japanese → click here